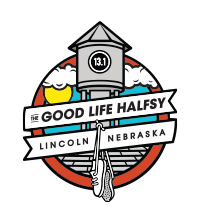 Husker's football game forces Good Life Halfsy to postpone
Biggest race of the year in Nebraska will come sooner than expected
LINCOLN, Neb. (KLKN) – The Good Life Halfsy has been moved to another weekend due to a conflicting schedule with a Husker home football game.
The Good Life Halfsy is expected to be Nebraska's largest race again, with 6,000 spots available. It is now set to take place on October 23, 2022.
The half marathon was previously scheduled for Nov. 6, 2022. However, when the University of Nebraska-Lincoln released its revised football schedule, the race had to be moved to accommodate a home football game against Minnesota, which was to take place the same weekend.
Race co-director Jason Blakewell said, "As a City of Lincoln sponsored event, it is important that we schedule this citywide event on a weekend where our police officers and our emergency responders are not already working at high capacity. So when a Husker home game was recently announced for our previous weekend, we got to work rescheduling with all of our partners.
Registration for the 2022 race will open on April 8. For more information about the race and to register, visit their website.