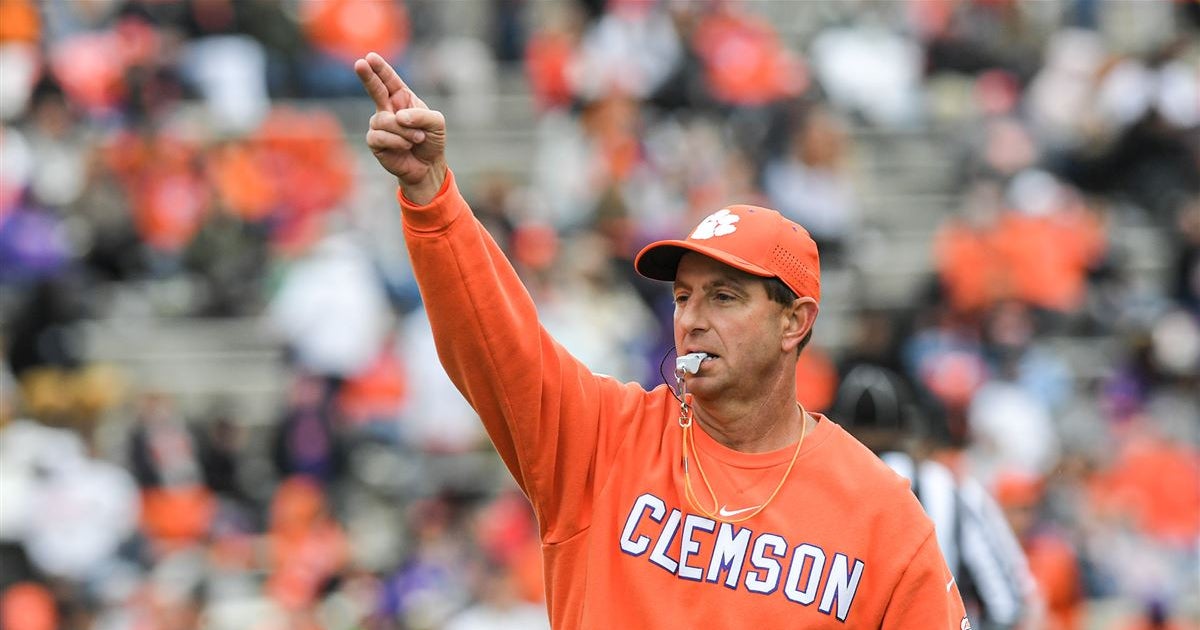 ACC Football Match Schedules and Networks Announced
(ACC version)
GREENSBORO, North Carolina (theACC.com) – The Atlantic Coast Conference and its television partners announced the kickoff times and networks for all ACC-controlled contests in the first weeks of the 2022 football season on Thursday.
Also included are schedules and networks for Thursday and Friday night contests throughout the 2022 season.
ESPN also announced its full bowl schedule, which includes most ACC-affiliated bowl games.
The 2022 Subway ACC Football Championship game will be played on December 3 at Bank of America Stadium in Charlotte, North Carolina and will feature the winner of the Atlantic Division against the winner of the Coastal Division. The ACC and the Charlotte Sports Foundation have reached an agreement to keep the championship game in Charlotte through the 2030 season. The game will be televised by ABC and the kickoff time will be announced at a later date.
Saturday August 27
Duquesne at Florida State, 5 p.m., ACCN
Florida A&M in North Carolina, 8:15 p.m., ACCN
Thursday, September 1
WV at Pitt, 7 p.m., ESPN
VMI at Wake Forest, 7:30 p.m., ACCN
Friday, September 2
Virginia Tech at Old Dominion, 7 p.m., ESPNU
Temple at Duke, 7:30 p.m., ACCN
Saturday September 3
Rutgers at Boston College, noon, ACCN
NC at Appalachian State, Noon, ESPNU
NC State at East Carolina, noon, ESPN
Richmond at Virginia, 12:30 p.m., RSN
Bethune-Cookman at Miami, 3:30 p.m., ACCN
Louisville at Syracuse, 8 p.m., ACCN
Sunday September 4
Allstate Louisiana Kickoff: Florida State at LSU (New Orleans, La.)
Caesars Superdome, 7:30 p.m., ABC (previously announced)
Monday, September 5
Chick-fil-A Kickoff Match: Clemson at Georgia Tech (Atlanta, Ga.)
Mercedes-Benz Stadium, 8 p.m., ESPN
Friday, September 9
Louisville at UCF, 7:30 p.m., ESPN2
Saturday September 10
Duke at Northwestern, noon, FS1
Miss South in Miami, Noon, ACCN
North Carolina at Georgia State, noon, ESPNU
Wake Forest at Vanderbilt, noon, SECN
Charleston Southern at NC State, 12:30 p.m., RSN
Furman at Clemson, 3:30 p.m., ACCN
Tennessee at Pitt, 3:30 p.m., ABC
Virginia at Illinois, 4 p.m., ESPNU
West Carolina at Georgia Tech, 7 p.m., ACCNX/ESPN+
Syracuse at UConn, 7 p.m., CBSSN
Boston College at Virginia Tech, 8 p.m., ACCN
Open: State of Florida
Friday September 16
Florida State at Louisville, 7 p.m., ESPN
Saturday September 17
Wofford at Virginia Tech, 11 a.m., ACCN
Purdue at Syracuse, noon, ESPN2
Old Dominion at Virginia, 2 p.m., ACCN
Ole Miss at Georgia Tech, 3:30 p.m., ABC
Freedom at Wake Forest, 5 p.m., ACCN
North Carolina A&T at Duke, 6 p.m., ACCNX/ESPN+
Texas Tech at NC State, 7 p.m., ESPN2
Pitt at Michigan West, 7:30 p.m., ESPNU
Maine at Boston College, 7:30 p.m., RSN
Louisiana Tech at Clemson, 8 p.m., ACCN
Miami at Texas A&M, 9 p.m., ESPN
Open: North Carolina
Thursday September 22
West Virginia at Virginia Tech, 7:30 p.m., ESPN
Friday September 23
Virginia at Syracuse, 7:30 p.m., ESPN
Thursday, October 20
Virginia at Georgia Tech, 7:30 p.m., ESPN
Thursday, October 27
Virginia Tech at NC State, 7:30 p.m., ESPN
Friday, November 4
Duke at Boston College, 7 p.m., ESPN2
Friday November 25
NC State at North Carolina, noon or 1 p.m. or 3:30 p.m., ABC or ESPN
Florida at Florida State, 7:30 p.m., ABC (previously announced)