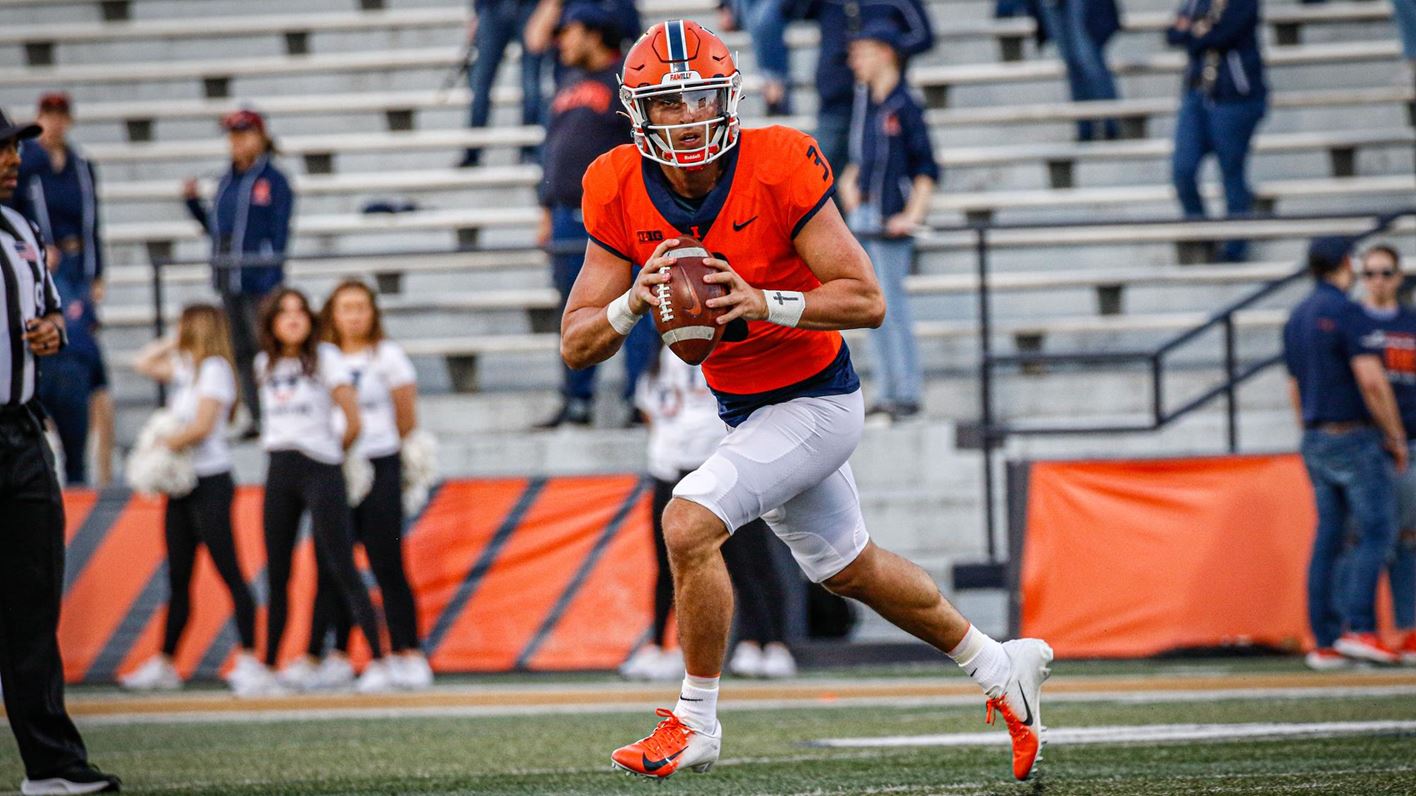 Illini Hosts Spring Football Game
CHAMPAGNE — The Illini were back under the lights of Memorial Stadium on Thursday for the annual Orange and Blue Spring game. The white team, consisting of Illini's first team attack and defense, outplayed the blue team, winning 58-40.
Thursday's game marks Bret Bielema's second spring game as head coach of Illini as he prepares for the No. 2 season at Champaign. The Illini played four quarters in a mostly traditional format, with the first and third quarters ending in a field goal shootout. The score was normal for the White team, while every point for the Blue team counted double.